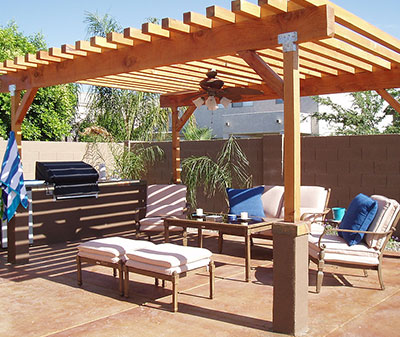 We install lighting, GFCI outlets, and new circuits to assist in the construction of your outdoor kitchen. We also work with several outdoor landscape kitchen companies to ensure you are completely satisfied with your new outdoor space.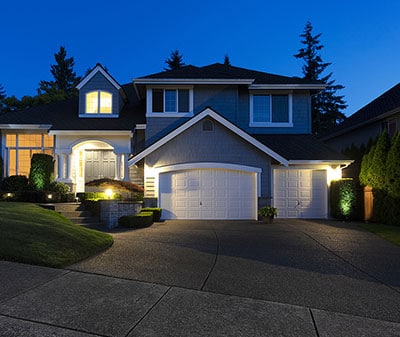 Whether you struggle to find your house key at night or just want to feel safer, Hot Shot has the solution. We can install your landscape lighting to completely change the look of your house and make it more secure when you come home at night.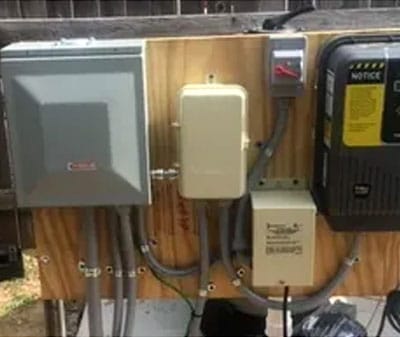 Swimming Pool and Spa Circuits
We install new circuits and wiring for swimming pools or spas that require direct electrical outlets for functionality. Whether you are installing a new pool or need help installing a new outlet for your filter, Hot Shot can help.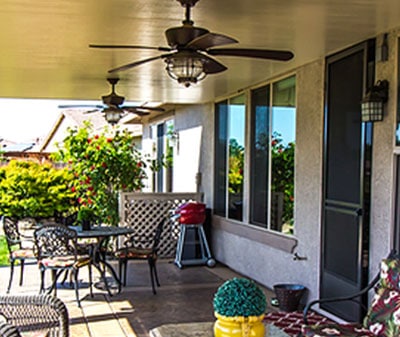 Spending time outdoors in Oklahoma can be hard during the summer. Do you need a fan installed on your patio or in your home? Our technicians can help breathe new life into your patio space with a fan or lighting installation.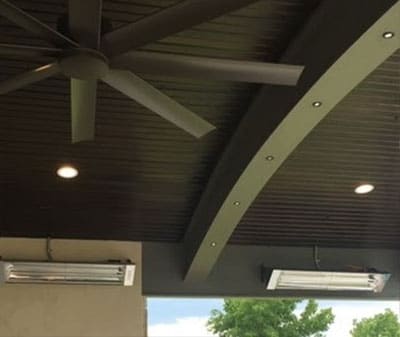 The weather in Oklahoma can get pretty cold throughout the winter months. However, that doesn't mean that you shouldn't be able to enjoy your patio! We can help keep your patio warm with electric patio heater installation.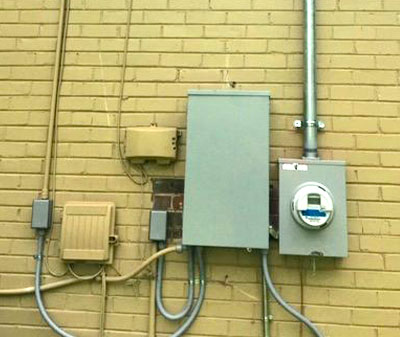 Breaker Box Replace and Upgrade
Do you have a breaker box that is old or do you still struggle with older screw-in fuses? It may be time to replace or rebuild your electric service to your house. We can install new devices that are up to code to improve both safety and functionality.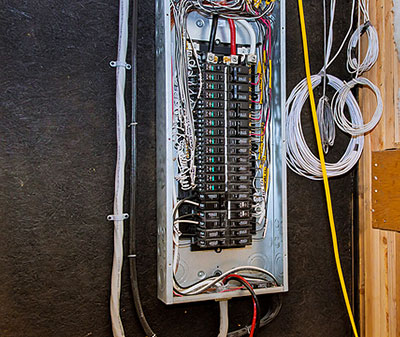 Circuit Breaker Replace and Repair
Do you have Zinco, FPE, or a stablock panel in your house? If so, those are a fire hazard and should be replaced and inspected. The technicians at Hot Shot can help replace them and suggest safer alternatives.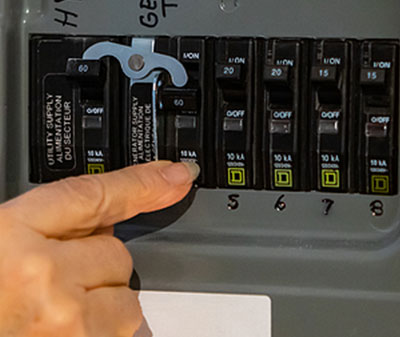 Constantly Tripped Breakers
Do you have breakers that trip off or quit working? Not only is this annoying, but it could also potentially be a safety hazard that requires the assistance of a professional. If you think you may have a bad breaker box or breaker, we can help.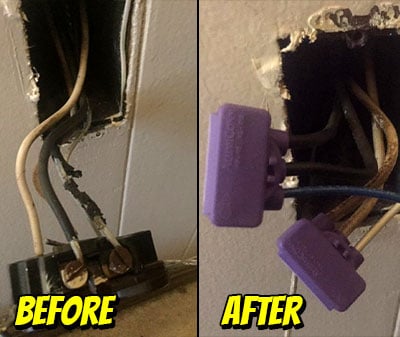 Do you smell a smell that smells like rotten eggs? Aluminum wiring can heat up and burn the wires. Alumiconn connectors are an insurance and UL approved solution to your aluminum-wiring problem! Our technicians can install them to their specs.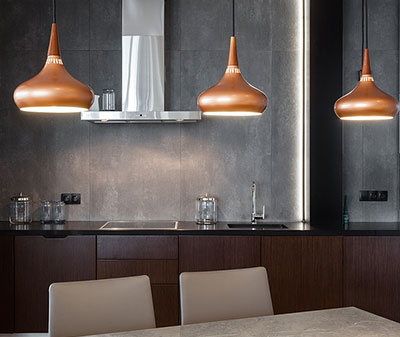 Kitchen Lighting and Remodeling
Do you need your lighting in your kitchen updated? Recessed cans, pendant lighting, under counter lighting and recess can LED retro kit from a standard can to new energy-efficient LED lighting.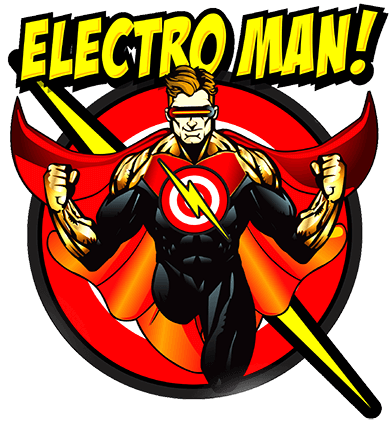 HAVE NO FEAR, ELECTRO MAN IS HERE!